Country Loaf
Our whole wheat sourdough. Its rye flour and soaked-and-fermented rye berries give it a deep flavor and subtle sweetness you'll love. We're also told it tastes like you're in Germany. $3.50/$6.50
Cranberry Walnut
A hearty sourdough studded with toasted walnuts and dried cranberries. A favorite of our critically acclaimed, brunch-purveying neighbor, Milktooth. $3.50/$7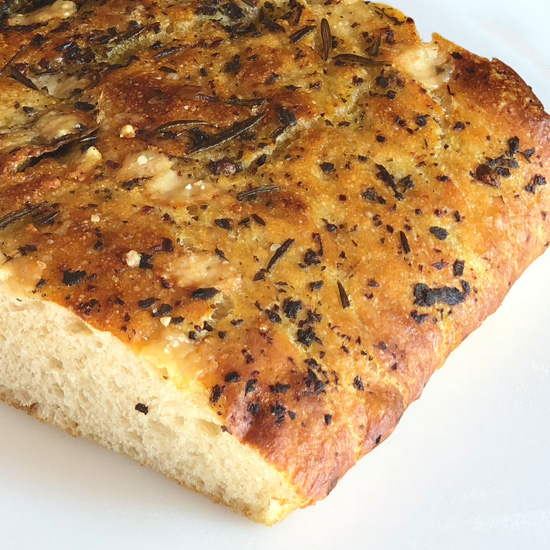 Focaccia
A fragrant, rustic flatbread that has been seasoned with rosemary, sage, oregano, garlic, fresh parmesan, and olive oil. It melts in your mouth. $4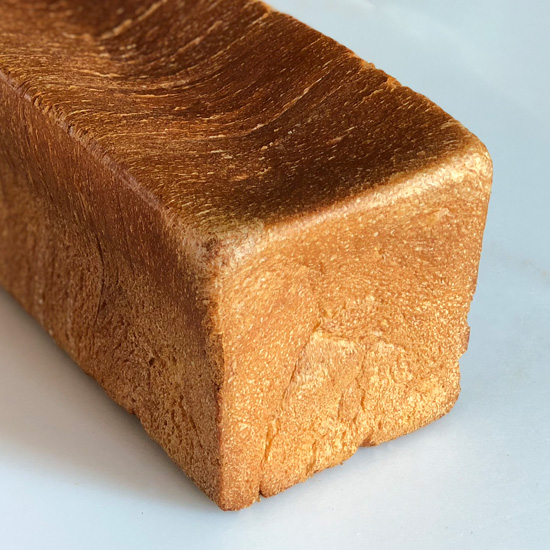 Pullman
This ode to our midwestern roots is our take on the classic white sandwich loaf. Ours is hydrated with whole milk and butter for a soft, white crumb and rich flavor. $3.50/$6.50
Francese
Our rustic version of the classic french baguette. It has a light, irregular crumb with a thinner, crispier crust. Best eaten by the fistful on a walk down the Cultural Trail, or paired with your favorite wine and cheese. $3.50
Semolina
Loaded with toasted fennel, sesame, and poppy seeds, this loaf takes its name, nutty flavor, and yellow coloring from the predominantly semolina flour in the dough. Incredible flavorful, and perfect for pasta night. A crowd favorite. $3.50/$6.75
Pugliese
Similar to a ciabatta. Soft, white, open crumb. Crispy crust. $3.75/$7.00
Browned Butter Chocolate Chip
What's better than a great chocolate chip cookie? This. Its dense texture and delicate sweetness add up to a transcendental experience. $3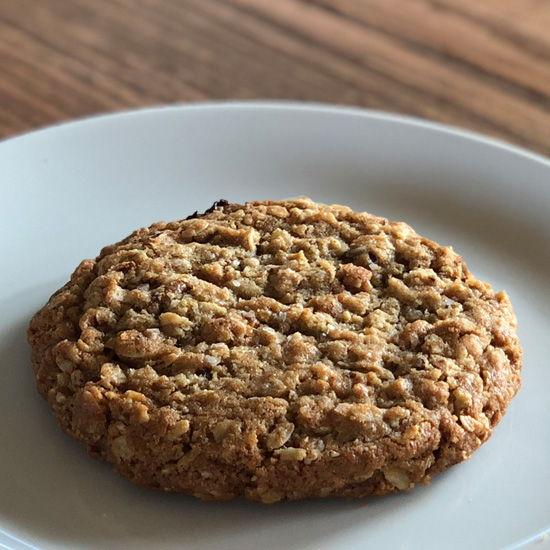 Oatmeal
This oatmeal cookie converts people who don't eat oatmeal cookies into gospel-preaching true believers. $3
Peanut Butter Oat
Peanut butter lovers, beware. Large enough to be shared with a friend. But who are we kidding? You're definitely eating the whole thing. $3
Salted Chocolate Buckwheat Cookie
The perfect balance of sweet and savory and packed with chocolate goodness. This one has been known to change lives. Seriously. $3
Traditional Croissant
A French classic. Pair it with a cup of hot, locally roasted coffee to-go, and consider it your Holly Golightly breakfast. $3.50
Croissant Cinnamon Rolls
A crowd favorite. Delicate, flaky swirls of buttery croissant dough with a thick layer of caramelized cinnamon sugar. Drizzled with a vanilla buttermilk icing. $4
Chocolate Croissant
Our classic croissant with a healthy dose of dark chocolate. Arrive early for this one. $4
Scone
This isn't your English auntie's scone. Each one is made up of 84% butterfat—making it creamy, sweet, and crumby (but not crumbly) in texture—and is 100% delicious. $4
Financier
This classic French pastry is gluten-free and goodness-full. Each one is a delectable mix of browned butter, almond meal cake, buckwheat, and honey. $3
Maple Pecan Granola
A delightfully crunchy mix of toasted buckwheat, oats, and toasted almonds with a sweet-salty maple coating. $10
We offer a "special" bread each day of the week. The list changes on a seasonal basis.
MONDAY
Savory City: Our traditional city loaf, loaded with caramelized onions, sharp cheddar, and sage.
TUESDAY
Honey Oat Porridge: This softer loaf features unbleached, unbromated white flour, water, whole wheat flour, rolled oats, & sea salt plus a touch of honey.
WEDNESDAY
Rosemary Olive: White & whole wheat loaf with fresh rosemary, olives, sea salt, and lemon zest.
THURSDAY
Cacio e Pepe: A porridge loaf with locally grown & milled polenta with pecorino & black pepper.
FRIDAY
Deli Rye: Earthy and spiced with toasted coriander, caraway, fennel, onion, & garlic.
SATURDAY
Bakers Choice: A selection by our bakers' that changes weekly.
SUNDAY

Cranberry Walnut: The richness of the toasted walnuts balance the sweet acidity of the cranberries in this loaf.
PLEASE NOTE: 
Since we bake all goods fresh daily, some will sell out before the end of the day. Some items may also be occasionally unavailable due to ingredient supply issues. Thank you for understanding.